In the third and final installment of our series on small business grants, we're looking at grants from corporations.
While it may come as a surprise, there are a handful of corporations that offer free money to us "little guys." This capital can serve great way to kick-start a new venture of grow an existing business.
One caveat: Depending on the grant, the goods or services your startup wants to create may need to fall in line with the corporation's mission and goals. Plus, grants tend to be for extremely specific ventures. That being said, the bottom line is you'll essentially secure funds that will support you without having to repay.
In this special three-part series on small business funding, we've covered small business grants for women and minorities and for those who want to do social good. In our third and final installment, we'll cover grant money that is surprisingly extended by big-time corporations.
1. FedEx Small Business Grant
Through its small business grant, each year FedEx awards 10 small businesses with amounts up to $25,000. The breakdown is as follows: The grand prize winner snags $25,000 plus $7,500 in office print and business services. The winner of the silver prize is awarded $15,000 plus $5,000 in printing and business services. And last but certainly not least, eight bronze winners will net $7,500 plus $1,000 in services and printing. That's some serious cash!
To be eligible, you must be a company with fewer than 99 employees. Plus you can't be in business any longer than six months. Fair warning: The competition is pretty steep. There were 7,800 entries in 2018. However, the generous funding extended if you do win makes it worth giving it a shot.
2. Visa Everywhere Initiative
If you're a startup focused on solving payments and commerce challenges, you'll want to check out the Visa Everywhere Initiative. Launched in 2015, the program has since expanded to a worldwide initiative with 2,1000 startups in 40 countries.
However, the criteria is pretty specific. To qualify, you'll need to be a startup that checks off the following boxes: you have innovative ideas relevant to Visa's business, traction with early customers, a product in market and early funding from external investors. While the competition is steep, three finalists will be offered $50,000.
3. Marriott International's Canvas
Are you an entrepreneur with a passion for food? If so, the hotel chain's Canvas is a concept lab that provides funding and guidance to test out your most out-there, promising food and drink ideas.
A committee comprised of food, beverage and finance experts will judge your concept based on originality, passion, and prowess. You'll need to provide a solid marketing plan, an operations plan and the ROI potential. The grand prize winner receives $50,000.
4. Lending Tree Small Business Grant Contest
Launched in 2017, Lending Tree's Small Business Grant Contest extends $50,000 to passionate small business owners with a growth mindset and a focus on community enrichment. The winner of the inaugural year was STEM Center USA, a robotics company devoted to inspiring the next generation of innovators.
Besides receiving info on how to apply for this mondo mound of cash, check out resources on Lending Tree website on grant application tips and what grant issuers want to see.
5. ExxonMobil Foundation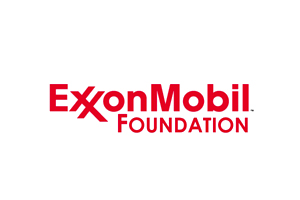 If your small business is geared toward empowering women, global health issues or math, and science education, you may be eligible for funding through ExxonMobil's philanthropic arm. Founded in 1955, in 2015 alone gave $268 million in contributions globally.
6. Walmart Foundation
Focused on the three major pillars of opportunity, sustainability and community, the Walmart Foundation offers grants at the local, state and federal levels. While this is geared primarily for non-profits, your for-profit company could be eligible. In 2017 alone the Walmart Foundation gave $1.4 billion in cash and donations.
7. Fundera's Zach Grant
Fundera issues an annual grant of $2,500 to help new small businesses grow in their early stages. While the amount awarded isn't as high as some of the other grants in our roundup, the requirements are pretty simple. You just need to follow Fundera on Facebook, answer a simple question and record a three-minute video and post it on YouTube.
We hope you've enjoyed our series on small business funding. Our mission at Mindshift.money is to give you the knowledge, inspiration and tools to help you achieve financial freedom. Now onward and upward with your entrepreneurial pursuits!
Loving this series? You can find the first and second articles here.
The views and opinions expressed are those of the guest author and do not necessarily reflect the views and opinions of MindShift.money.
image credit: Bigstock/LightField Studios
Jackie is a personal finance writer and content marketer. She is passionate about telling money stories and spreading financial literacy to a mainstream audience.